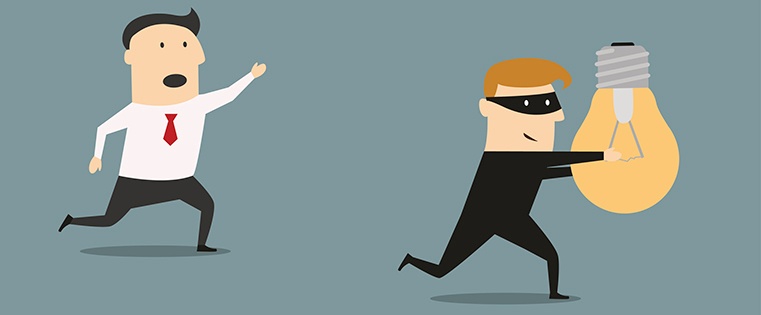 New business is simultaneously exciting and stressful for agencies.
While your team is focused on the thrill of a profitable win, they're also stressed about meeting deadlines, impressing the prospect, and maintaining current client relationships.
It can all be a lot to handle -- and there's no room for legal mistakes.
You didn't go into marketing to deal with legal issues.
But while you're navigating agency new business at warp speed, it's easy to make an oversight or misstep that could cause negative legal consequences or financial loss for the agency.
To reduce your risk of running into legal trouble, it's important to be aware of the most common legal mistakes agencies make during their new business efforts, and how to fix (or avoid) them.
5 Common Legal Mistakes Agencies Make
1) You don't protect your agency's intellectual property during a pitch or discovery session, or in your proposal.
How to fix it:
Sometimes it's a valid business decision to allow the client to own IP in pitch materials, spec creative or proposals -- either because the agency negotiated payment for it, or because it's a required "ticket" to participate in the opportunity.
But make it an intentional decision.
Unless you've agreed with a prospective client that it will own the agency's pre-engagement IP, consider a Nondisclosure Agreement that protects the agency's ownership position.
Absent that, at a minimum include IP ownership clauses in your proposal and pitch assets, and use copyright ownership notices on these materials and any spec creative produced.
2) You accept the client's services contract without a legal review, or without pushing back on terms that are unattractive for the agency.
How to fix it: A proposed contract form is a suggestion, not a requirement.
First, make sure you fully review the client's contract (and related documents, like a Nondisclosure Agreement) and, if needed, have it vetted by legal counsel.
Second, be aware of the legally "unattractive" provisions that are most likely to be in the client's form and -- of course -- drafted in favor of the client, such as: immediate IP ownership, restrictive covenants on the agency, extended work acceptance processes, or unreasonable invoicing timelines.
Source: 5 Legal Mistakes Your Agency is Making in the Pursuit of New Business (And How to Fix Them)